About Us
About This Your Monkey?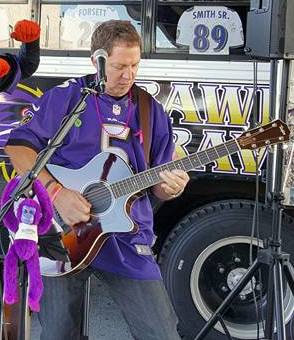 Bob Copper – Guitars, Vocals
Bob has been playing the Maryland club scene since the early 80's.  As a member of the Starleigh represented bands Fashion and Eros, Bob was found headlining many of the best stages in town.  In addition, his band, Eros even had one of their songs, "Mind Games", air as part of 98 Rock's local music program in 1984.  After a Hiatus from music to raise a family,  Bob teamed up with Ed to form "This Your Monkey?"
Ed Pabst – Guitars, Bass, Harmonica, Vocals
Ed hit the professional music scene at the ripe old age of 15.  After stints in a handful of Baltimore bands including the Starleigh represented Special Delivery and Stryker, Ed moved into the acoustic scene, performing both solo, and as a long standing member of the acoustic trio, Split Decision.  Ed and Paul also played together in the Acoustic Trio "EMP" prior to the founding of "This Your Monkey?"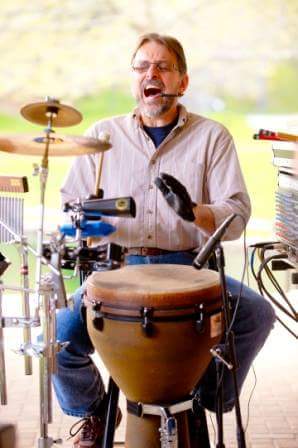 Paul New – Vocals, Percussion, Djembe, Cymbals, and anything that makes a noise if you hit it.
Paul is a seasoned veteran of the Maryland music biz.  As one of the hardest working percussionist in town, when Bob and Ed are playing duo shows, Paul can be found keeping the beat for Blind Owl  with whom, he has been a member for or over 18 years.
Q: What Can you expect from a "This Your Monkey?" show?
A1:  For owners or event Coordinators – You get musicians with professional state of the art equipment, who show up on time, and are willing to adjust to whatever the requirements are of the event or venue.  This Your Monkey?  plays all kinds of events from music festivals, bars, restaurants, banquets, and corporate events.  In other words background music to sing alongs!
A2  For fans and patrons – You never can tell what may happen at a show.  Come join us and find out.
Q: Where will you perform?
A: Any backyard, basement, bar, club and/or frat party that will have us…
Q: So where did that weird name come from?
A: Coming up with a unique band name is difficult an admittedly the guys have a strange sense of humor!
So if you want to see the origin of the name – Watch this: